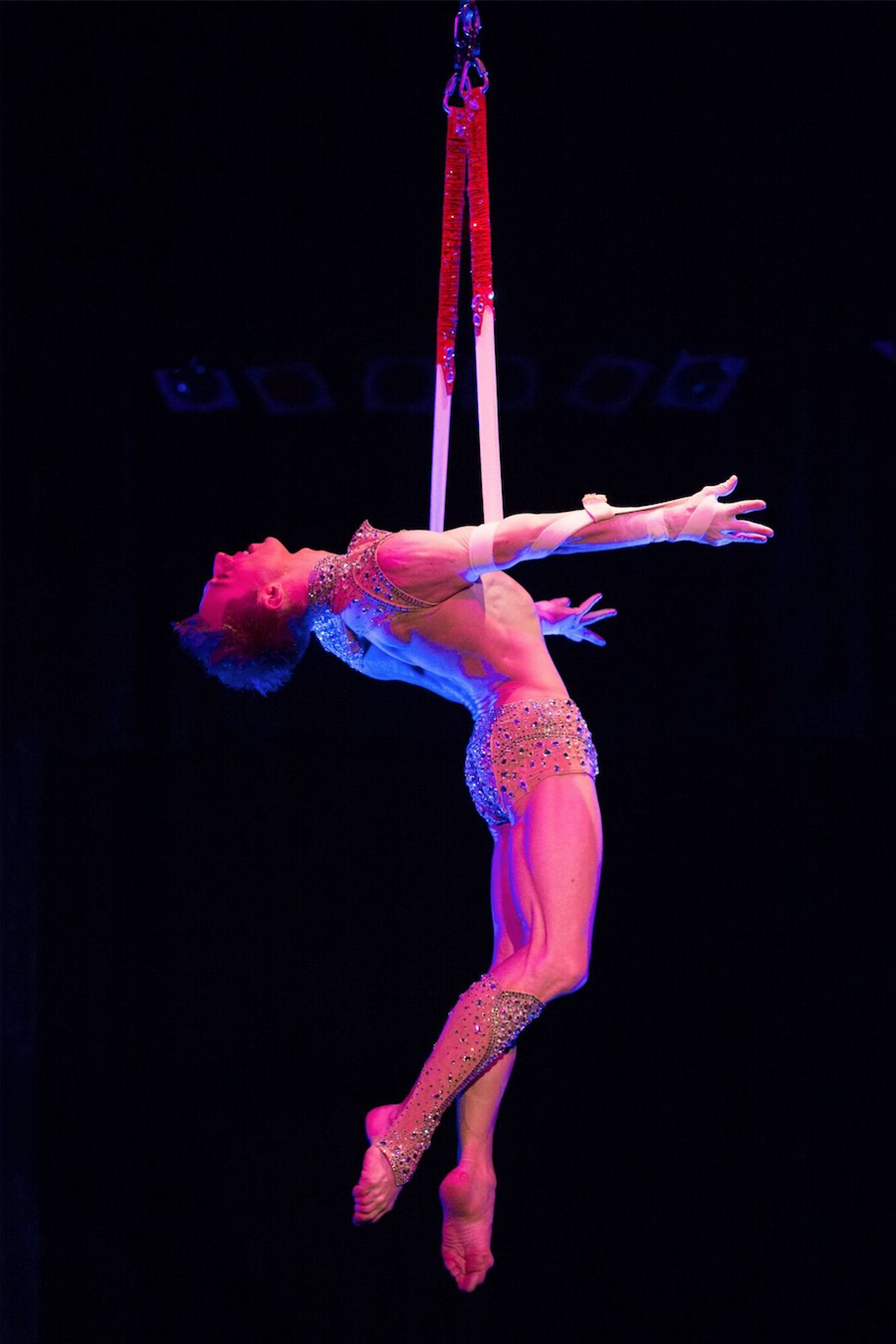 Marco Noury's expressive aerial act of highest technical brilliance best embodies the ultimate in body art and pure aesthetics!
Captivating music and opulent costumes have always been Marco Noury's trademark who with his unique style has presently topped himself by setting a new standard in Show Biz Glamour!
After performing on many prestigious stages and numerous engagements in many European countries, the United Arab Emirates and the USA the spectacular performance of Marco Noury considered one of the world's best representative of his art and a guarantee to please and excite any audience!
"Marco Noury, a particularly winsome, muscular and sexy act!"
– Variety –